Tube reducer tube end forming machine
Tube reducer tube end forming machine is a new type tube processing machine, which is used to reduce the tube diameter, or expand the tube diameter, or seal and close the tube end, or make the tube taper end for different fields usage. The tube reducing machine, tube end expanding machine, tube end tampering machine are all belong to the tube end forming machines. The function is same to change the tube end diameter, and shape. The pipe reducer toll, pipe expanding machine, tube taper machine are all with different shapes of molds, so that the tube end diameter are with different changes. Below are some pictures for the tube ends for your reference and understanding: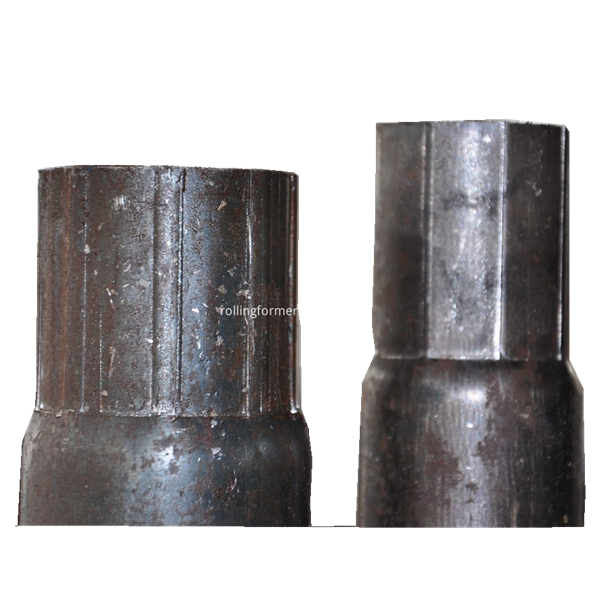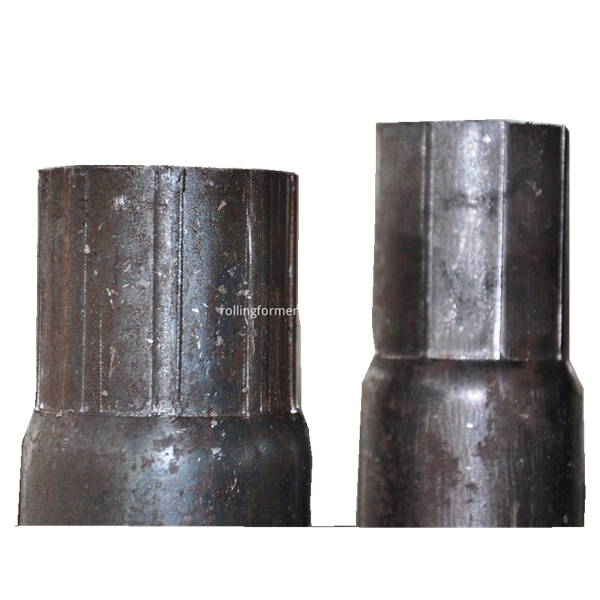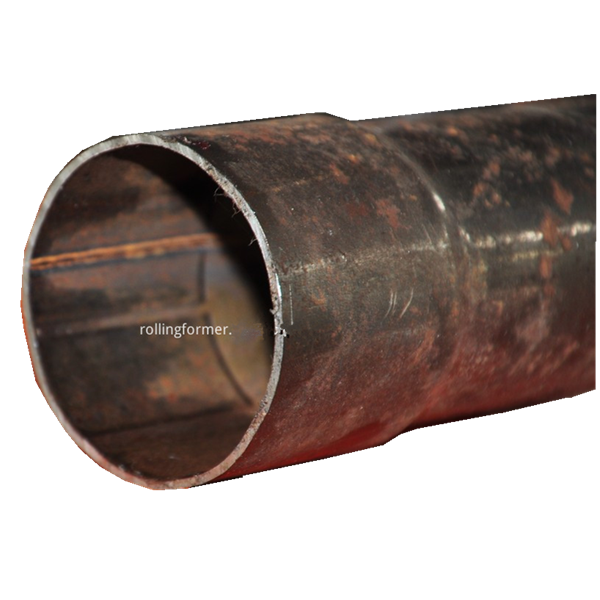 The tube reducer tube end forming machine is widely used with the tube bending machine, tube cutting machine , and the high frequency tube welding forming machine line. These tube processing machine lines are for the tube forming, tube shape second forming for special usage, for example the automobile exhaust, the office metal chair, the stair railing, the furniture, the gym equipment and so on.
Here are some pictures of the tube reducer tube end forming machine line for your reference: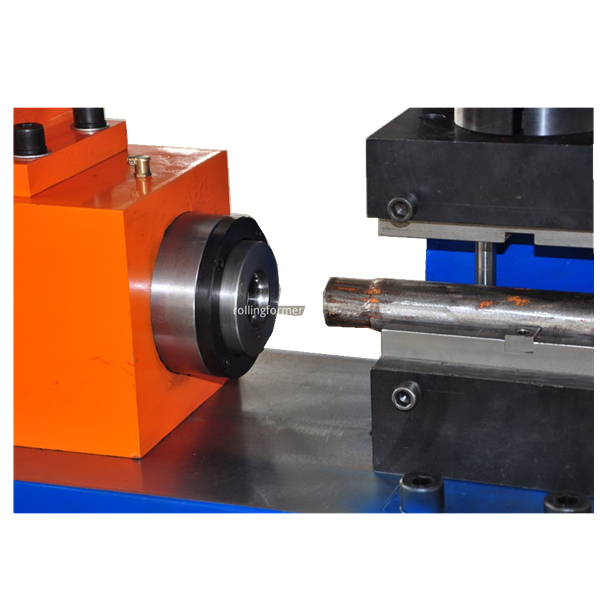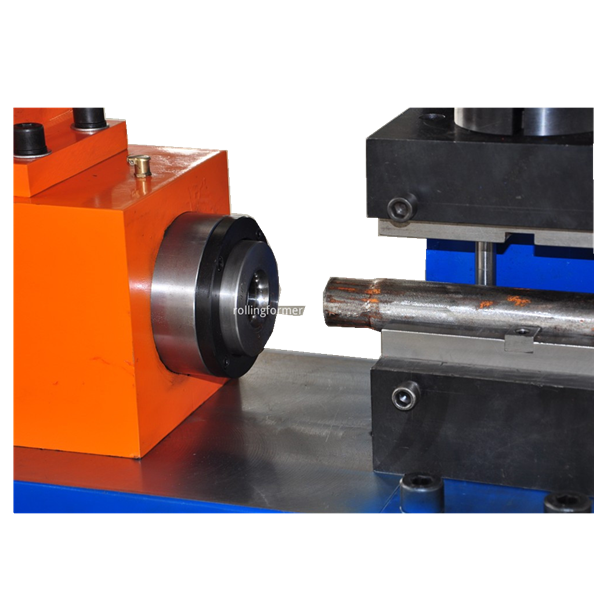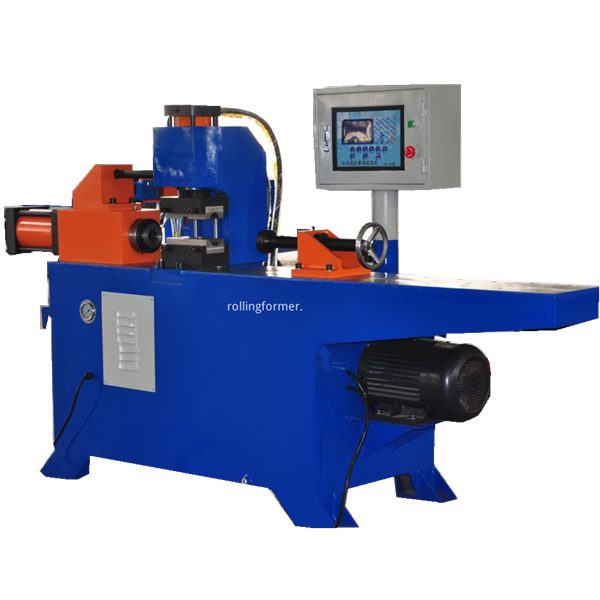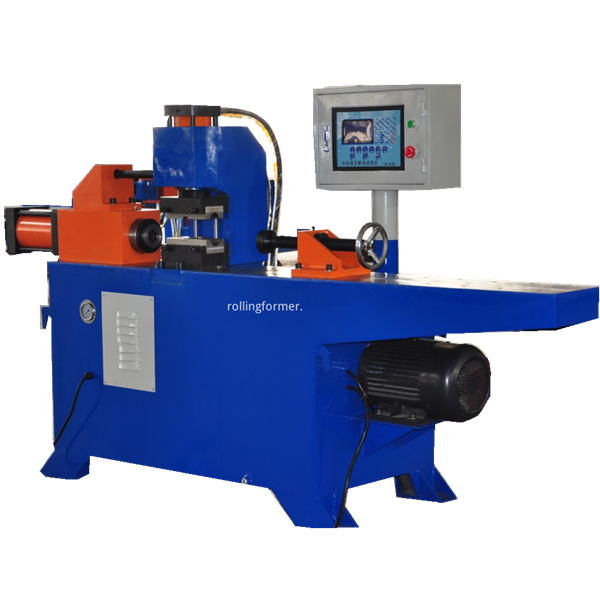 The Tube reducer tube end forming machine line can process the tube diameter as customer's requirements, here I list some common size for your reference:
| | | | | |
| --- | --- | --- | --- | --- |
| Spec./Model | HS40 | HS60 | HS80 | HS100 |
| Max. Adapted pipe | Φ38*2.0t | Φ60*2.0t | Φ80*2.0t | Φ100*2.0t |
| Max. Working distance | 110mm | 110mm | 120mm | 110mm |
| Oil pressure | 14Mpa | 14Mpa | 14Mpa | 14Mpa |
| Working speed | 110mm in 3-4sec | 100mm in 4-5sec | 110mm in 5-6sec | 100mm in 6-7sec |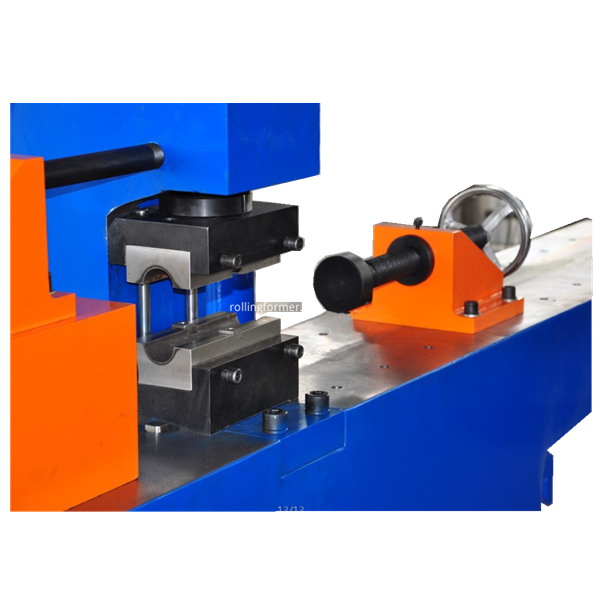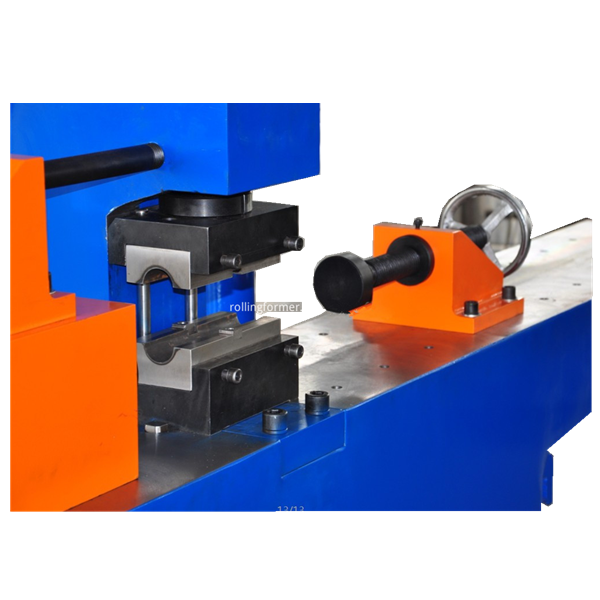 High Quality Aluminium Tube End Forming Machine
Main shaft center
Height:150mm(distance between the center and the table surface)
Outside or inside spinning
Rotating speed on the main shaft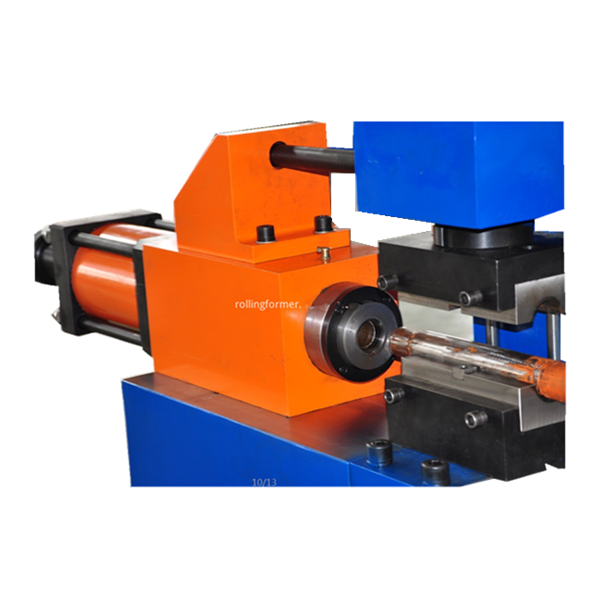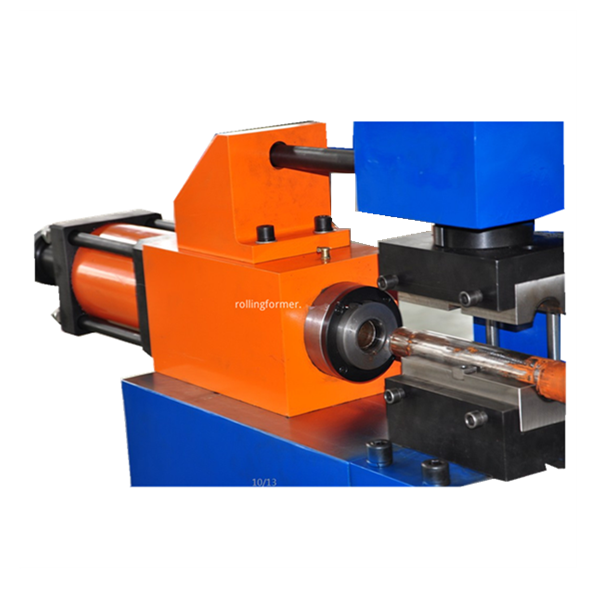 Easy And Stable NC Control Tube End Forming Machine Equipment
1. Pipe end former, with the straight guide roller as the carrier, can run without abrasion, and the products have a good repeatability, which are fit for the treatment of the pipe end in the iron pipes, furniture, automobile air conditioners and fuel oil pipes.
2. Mam forming length 110mm
3. 5-6 s pipe contracting cycle
Taper pipe end cone former/taper tube end forming machine
1. Applicable material: Carbon steel, stainless steel, aluminum, alloy, copper, brass and so on.
2. Microcomputer controlling, hydraulic driving
3. Automatic and manual operations are available
4. English or Chinese subtitles, man-machine conversion operation, easy.
5. Adopting linear sliders rail, stable propulsion
6. High accuracy and efficiency.
Machine Model Units ZSG50NCB Taper Pipe End Forming Machine
Max pipe-forming capacity mm 50×2
Max pipe-forming length mm 300
Processing speed Sec 7-30
Motor kw 4
Size mm 2770*900*1350
Weight kg 2125
Remark: tube reducer, tube expander,Taper Pipe End Forming Machine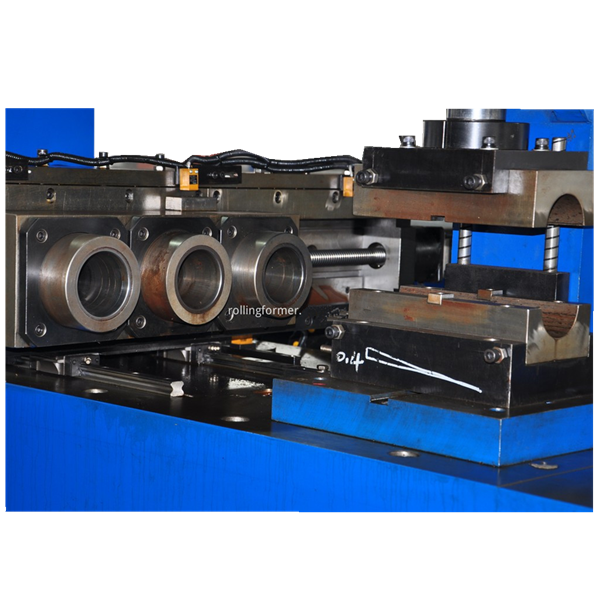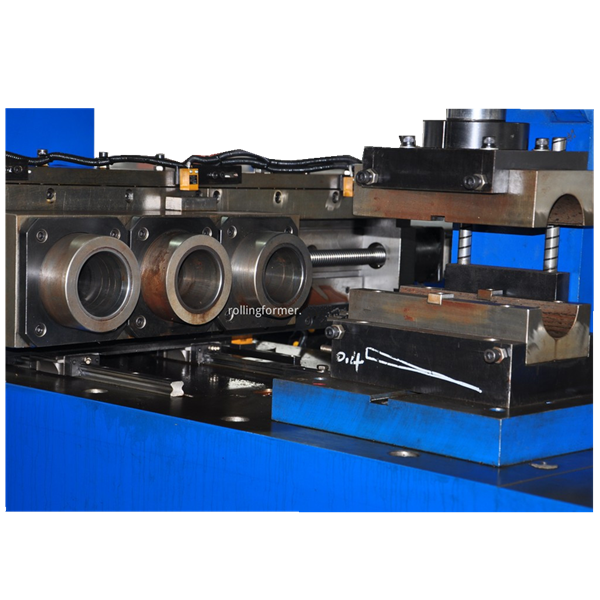 This tube reducer tube end forming machine line is 3 stations, that is to say, there are 3 station can work to change the tube diameter, improve work efficiency.
The size of tube reducer we often manufacture is 60mm, 80mm. 120mm, and so on, for other diameter size, any size, we can design according to your requirement.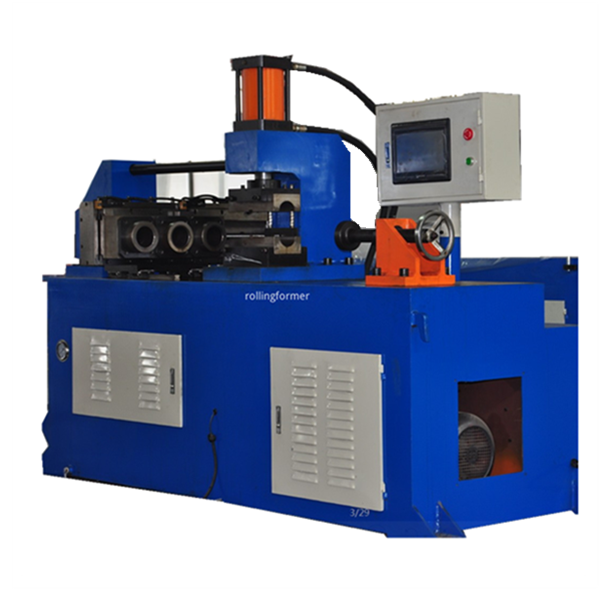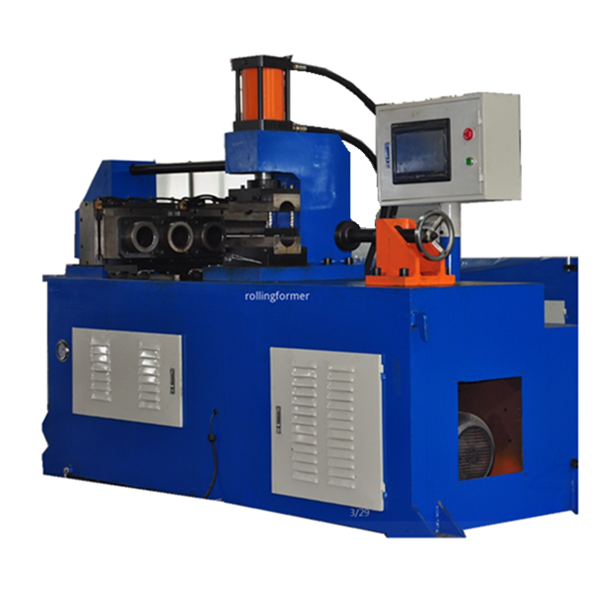 The is a feel panel on the tube diameter end former machine line, so you can start the machine, or stop the machine immediately.
If you want to own your own tube end forming tube reducer, tube expanding machine, tube end taper forming machine, we can design the machine for you. you only need to handle your hand to send us an Email, then we will feedback you the machine designing solution, the quotations, and relater machine line pictures, and related machine running video to you.