CNC Tube Bender Automatic Tube Bending Machine
PRODUCT DETAILS
CNC tube bender automatic tube bending machine is used to bend the metal tube to any shape needed, such as L shape, S shape, and other shapes. The tube raw material is different types, stainless tube, mild tube, carbon steel, copper, aluminum pipe, wire,metal bar, profile, metal strips and  multiple-unit tube. Round tube, square tube, elliptical tube, plum blossom-shape tube, shaped tube, U-steel, angle steel, I-steel and flat steel, etc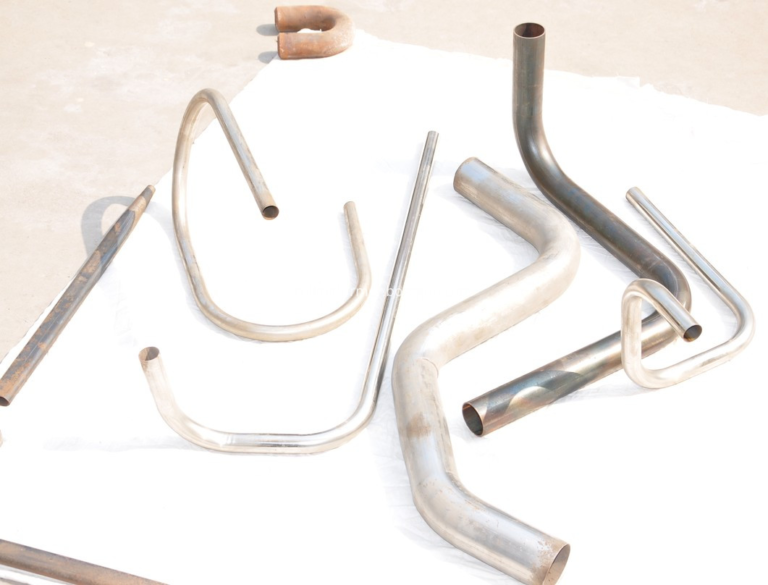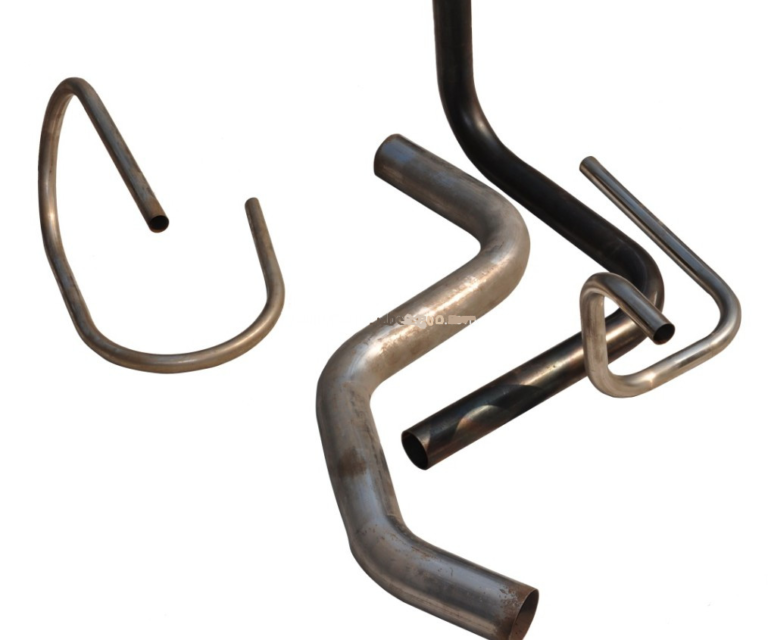 CNC tube bender automatic tube bending machine is designed to bend the tube for different applications, Building construction (Windows, Trusses, Interior decoration), Furniture (Beds, Hospital equipment, Wheel chairs), Automotive (Exhaust, Seat frames, Stabilizers), Gymnasium Equipment- Baby Strollers, Chemical Plant- Petrochemical Plants, Material handling equipment, Stores display equipment, Cycle, Motorcycle frames, Electrical appliances, Refrigeration pipes, Irrigation systems, Boiler tubes.
The CNC tube bender automatic tube bending machine is widely used, and there are different types of tube bending machines. The manual tube bender, the semi-automatic NC tube bending and Hydraulic servo CNC tube bender machine.
The tuber bender machine introduce here is a high efficiency CNC tube bending machine.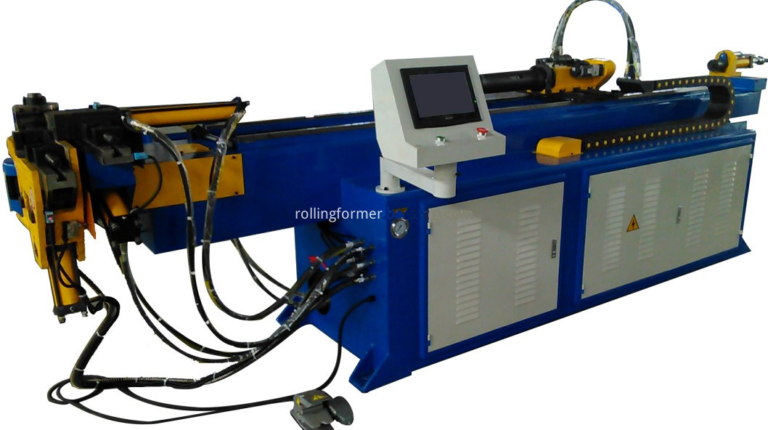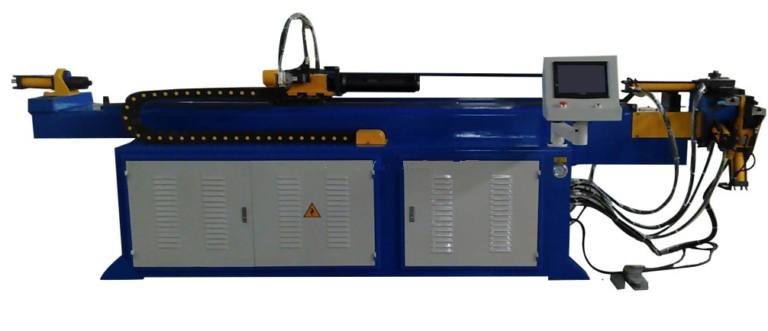 1 Cost effective & alternative to CNC bending.
2 High volume production machine avoiding manual power.
3 Produces wrinkle free, clean, repetitive bends.
4 Interchangeable set of tooling for each type of bend.
5 Operates at minimum working pressure for trouble free operation.
6 Memory Capacity : 300Programes with 20 Bends / Program.
7 Mitsubishi Control with HMI are installed to input data precisely
8 Insert tube over mandrel
9 Grip end of tube with clamping die
10 Close pressure die
11 Select bending angle
12 Initiate bending electrically through PLC
13 Release both clamping and pressure die
14 Remove bent portion out of roller die
15 Proceed with next bend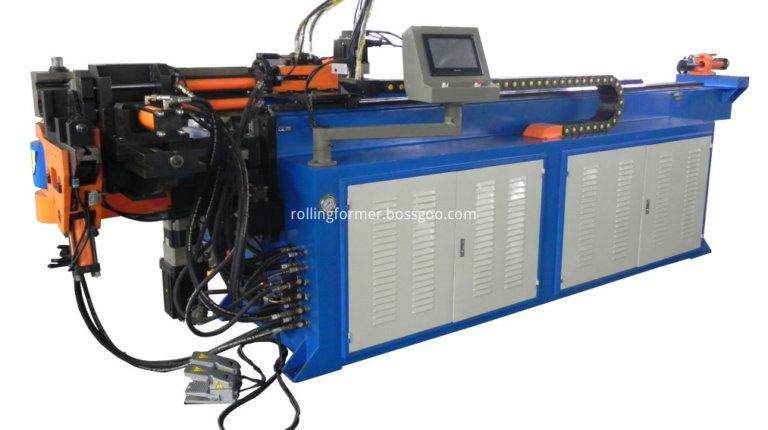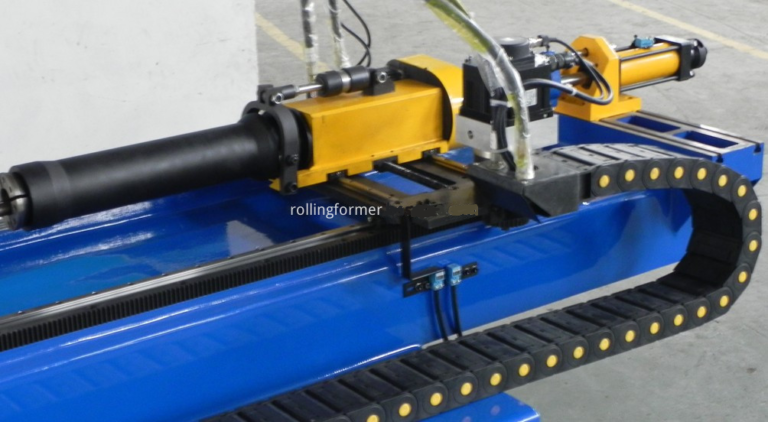 The tube sizes which can be bending is as below:
1 1/2 Inch 38mm  tube bender, 2 inch 50mm tuber bender, 2.5 inch 63mm tube bender, 3 inch 76mm tube bender, 3.5 inch 89 mm tube bender, 4.5 inch 115mm tube bender, 4.7 inch 120mm tube bender, 5 inch 125 mm tube bender, 6 inch 150 mm tuber bender.
The specifications of the tube bending Machine of  Number Maximum Diameter and Thickness for carbon steel pipe (Take bending radius 1.5D for an example), Max feeding length, Feeding method, Maximum bending radius, Maximum bending angle, The bending numbers for one piece pipe, Pipe storage number, bending speed, rotary speed, feeding speed
bending angle precision, rotary angle precision, feeding length precision, the rotary servo motor power, feeding servo motor power, oil pressure motor power, Machine weight. is as below: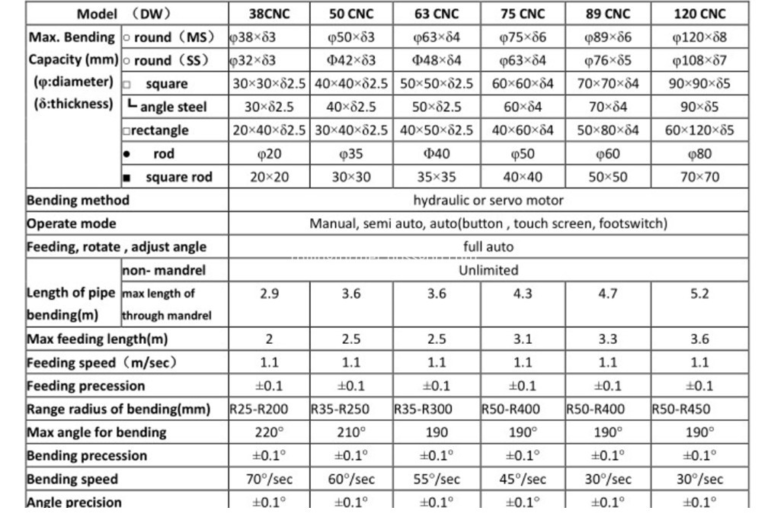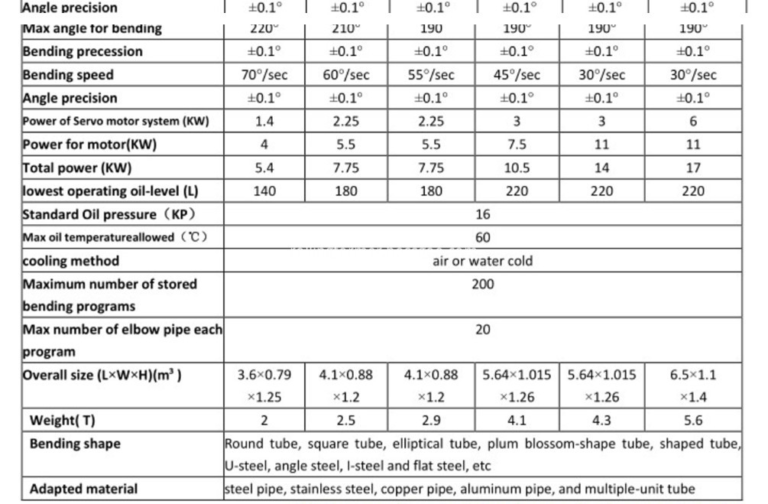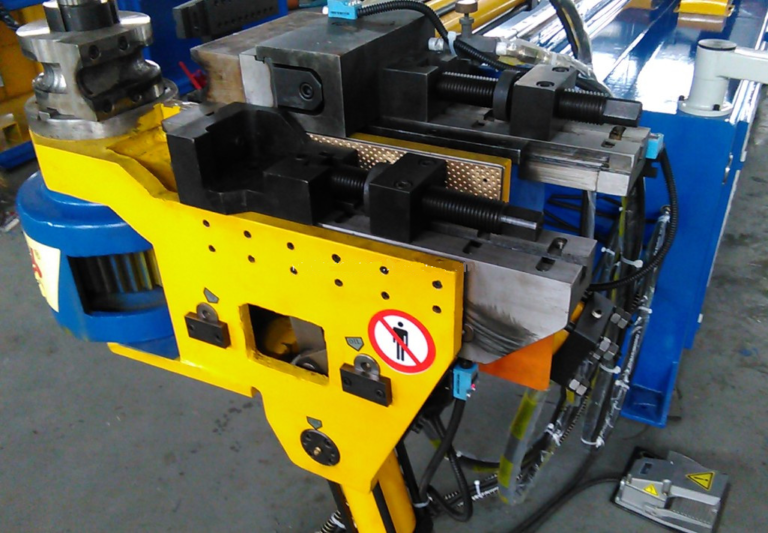 Below is some information about the machine customized designing and manufacturing for every customer:
The tube bending can be customized designed according to your requirement:
The customized designing including below items:
1. Logo punching The Logo can be designed on your machine, or the logo punching system can be designed on the machine, so your final bending tube can be punched with your company logo system.
2. The package can be customized made according to your requirements.
3. The pattern can be customized made, we offer customized mold for you.
4. Also we offer the testing service for you.
You only need to delivery the sample pipe to us, we will work out one set of mold, and bending the tube for you, same as your tube size and bending angles.
and we will delivery the tested sample to you.
How to get an inquiry from us:
Every friends, thank you so much for your reading!
If you need more information about our tube bending machine, please feel free contact me please!
Also if you want to order one tube bender machine, please kindly send me your detailed information to me. we will design the machine for you.
Before we make the full solution for you, we need below information tube parameter from you:
1. Tube material
2. Tube diameter
3. Tube bending radius
4. If Final bending tube products drawing is best.
5. Do you need other related tube processing machine, such as: Tube cutting machine, Tube chamfering machine, Tube punching machine, Tube end forming machine.
welcome sending me an inquiry now!
Cary Xu
Mobile/Wechat/Whatsapp: +86-155 3377 0188