Angle Rolls Bending Machine Section Benders
PRODUCT DETAILS
3 rollers tube bending machine angle roller bending machine is designed to produce the round circle tube or profiles, such as the L metal angle, the C purline, the Z purline, W purline, H purline and other tubes or profiles. There are 3 rollers tube bending and 7 rollers tube bending, and 11 rollers tube bending, for the greenhouse steel structural tube roller bending forming. Below are some pictures of the machines for your reference: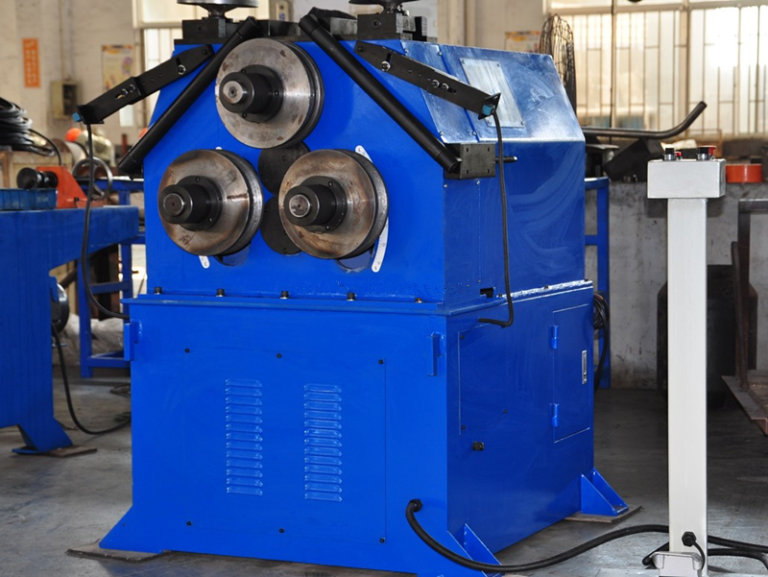 The CNC roller bender roller bending machine main characterics is as below:
1. Full mechnical drive, compact construction, high reliability.
2. Three wheels drive, anti-skid, thin-walled material can be bent,
3. Two wheels are asymmetric distribution which reduce the straight line section.
4. Both sides can feed the pipe material.
5. With feet switch and emergency stopping function, which is  very convenient to operate.
6. The machine transmit steadily, It only needs to adjust the distance of between up wheel and down wheel. Different curvature can be obtained circular arc or spiral.
7. Change the geometry of moulds, operate can process various metal profiles, such as steel angle, steel flat, round steel and other special-shaped cross-section profiles.
8. Bending large diameter profiles, to avoid the drawbacks of making large bending pipe mould, is a necessary complement series for single, double bending machine can not reach.
9. The machine is in suit to produce in enormous quantities, with high speed and efficiency.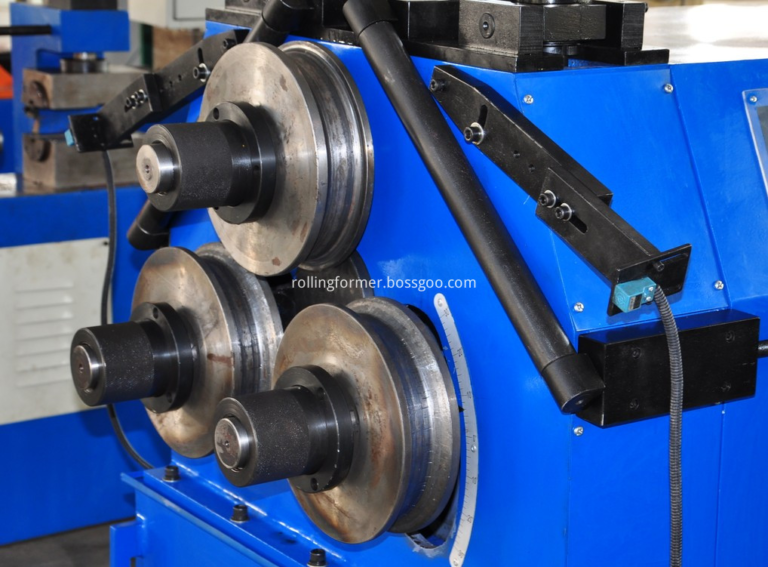 The specifications for the 3 roller bender machine Angle rolls bending machine section benders  is as below:
Maxinum tube diameter: Φ50×3.0
Minimum bending radius: R250
Roller bending speed: 3 m/min
Roller mold diameter: Φ250mm
Motor power: 4kw
Machine weight:1200 Kg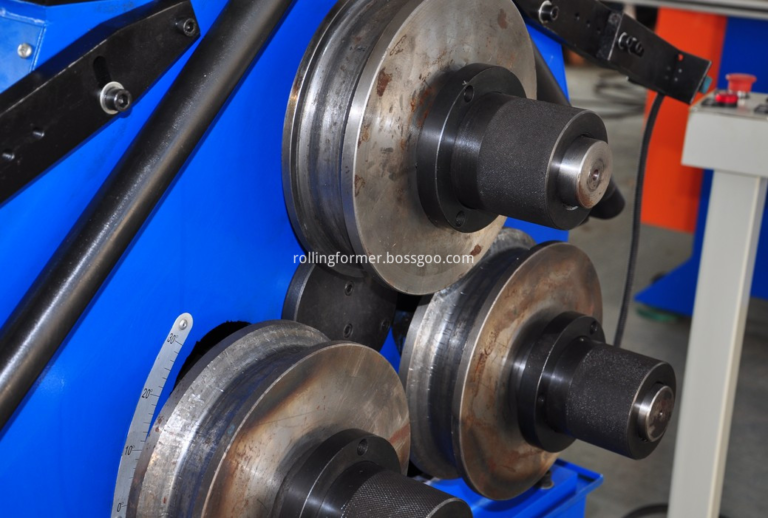 If you want to see the 3 rollers tube / profile bending machine running, please feel free send me a message, send me your whatsapp, please, I will send the machine running videos to your whatsapp or Email.
Cary Xu
Mobile/wechat/whatsapp: +86-155 3377 0188