89CNC Fully automatic hydraulic pipe bending machine
The 89CNC Fully automatic hydraulic pipe bending machine is a new type of pipe bending tool with the function of bending pipe and the function of lifting. It has many advantages such as reasonable structure, safe use, convenient operation, reasonable price, fast loading and unloading, easy to carry, and multi-purpose.
It has a large share in the domestic market of hydraulic pipe bending machine, mainly used in factories, warehouses, docks, buildings, Installation of pipelines and repairs for railways, automobiles, etc.
And it can also remove the elbow component (cylinder) as a separate hydraulic topping machine.
Based on the features of The 89CNC Fully automatic hydraulic pipe bending machine, we design the machine for your reference: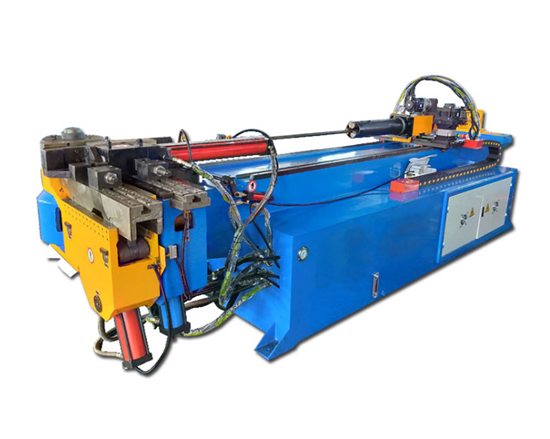 Technical parameters:
1.Standard display text: Chinese/English switch. (Other text can be changed as needed)
2. the maximum bending program memory capacity of 1000 groups, each group can be programmed up to 16 bends. (expandable)
3.Directly input the bending pipe processing parameters. The machine can be single-stepped and paused during automatic operation, so that it can be manually intervened when bending special pipe fittings, and can also resume automatic operation. At the same time, it has a pause function, with automatic and manual functions. It is activated by a switch when running the next cycle, and an emergency stop button is required when an emergency stop is required.
4.The operating program and the elbow program have unlimited memory storage time, and will not cause program loss due to power outage or long-term non-use.
5.While the machine is performing automatic machining, the controller can still input or edit the program.
6. with XYZ coordinate value to YBC processing value conversion function, convenient for operators to use.
7.The elbow program can set the speed of each axis from 0 to 10 speeds in each machining step to flexibly use different work objects to improve work efficiency. An external speed knob is also available to reduce or increase the machining speed as needed.
8. automatic pull-back feeding and reciprocating feeding function for switching to meet the processing requirements of different pipe fittings.
9.equipped with processing capacity and processing time counting function.
10.using the absolute origin system, re-boot in the morning or after the break, do not need complicated procedures to find the origin of each axis can immediately enter the work standby state.
11.The screen synchronously displays the position and bending angle of each action axis of the machine.
12.The control program has the function of automatically detecting errors. The message of the machine failure or illogical operation is directly displayed on the screen, and the repair method is explained to prevent the human operation error from damaging the machine and relatively reducing the maintenance difficulty. The above-mentioned automatic detection of the alarm message records can be automatically stored as a reference for future maintenance.
13. automatic or manual time mode setting function can be set according to the nature of the work, a variety of different working modes, such as the presence or absence of the heart, auxiliary push and other different states to improve production efficiency.
14.With multiple delay parameter settings, the most appropriate time difference can be set for each action axis to meet a variety of bending changes.
15.With the automatic detection function of each button and circuit output/input board, it is easy to find the location of possible faults.
16.The machine has an automatic lubrication system to protect the machine transmission parts and improve the service life of the machine.
17.The machine control adopts closed-loop control.
No.
Name
 
Parameters
 
Remarks
1
Maximum bending diameter
Φ89×8t
2
Maximum bending radius
450
customize
3
Minimum bending radius
According to pipe diameter
4
Maximum feed length
3500
customize
5
Feeding method
1.Direct delivery
Optional
2.Clip delivery
6
Maximum bending angle
190
7
Using controller
PLC+Industrial computer
8
The number of bends per pipe can be set
16
Expandable
9
Working speed
Bending speed
30
Adjustable
Tubing speed
160
Adjustable
Feeding speed
800
Adjustable
10
Precision
Feeding accuracy
±0.1
Duct accuracy
±0.1
Bending accuracy
±0.1
11
Rotary servo motor power
1.5Kw
Mitsubishi
12
Feed servo motor power
2Kw
Mitsubishi
13
Data input method
1, coordinate values (X, Y, Z)
Optional
2. Working value (Y, B, C)
14
Hydraulic motor horsepower
11
15
greatest pressure
14
Adjustable
16
Machine Size
5600×130×130
17
Machine Weight
5500kg
16
Hydraulic system control
Electromagnetic reversing valve
17
Fuel tank capacity
350
More machine pictures of 89CNC Fully automatic hydraulic pipe bending machine: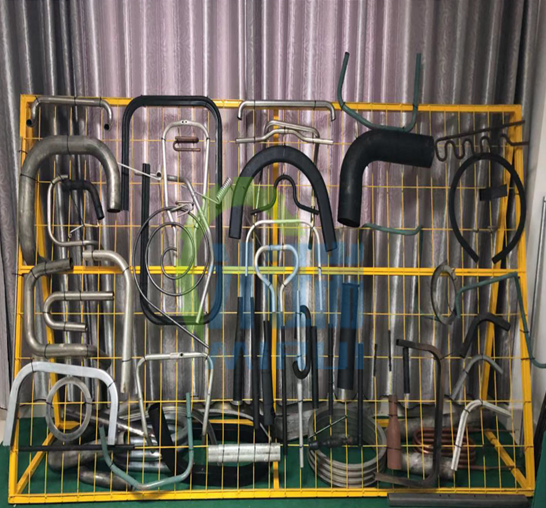 FAQ:
1.Do you have after sales support?
Yes, we are happy to give advice and we also send skilled technicians to your place to support the technical guidance. We will let your machines running that in order to keep your business running.
2.What can you do if the machine broken?
Our machine's warranty period is 12months. And if the broken parts can't be repaired, we will send the new one to replace the broken parts. And the only thing you need to do is paying the transport costs.
If beyond the warranty period, we can through the negotiation to solve the problems, and we will supply the technical support for the whole life of the machine.
Looking for ideal The 89CNC Fully automatic hydraulic pipe bending machine manufacturer & supplier ? We have a wide selection at great prices to help you get the target product. If you have any question, please contact us.
Pearl Xu
Tel:+8618733770188
whatsApp/Wechat:+86-a18733770188
Email:[email protected]
Our Advantage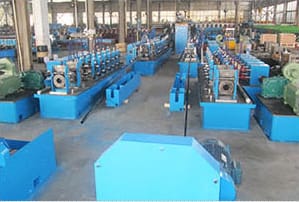 Company
1.Nearly 20 years experience,built factory in 1996. 2.Support OA,L/C payment method, so 100% good quality and high credit supplier.3.One station non-stop service,help find good quality supplier of raw material, finished product and others if you need.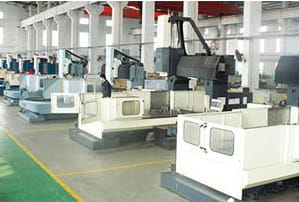 Production
1. Strictly machine quality control, our principle is that never let one unqualified machine leave our factory. 2.Design and make machine using Germany advanced technology.