1600mm 6mm Cut to length Machine
1600mm width x 6mm Cut to length for sale, used cut to length lines, CTL tool
Brief production of cut to length production line:
By cutting to length machine, we can make special length sheet from the coil no matter, color steel coil, glazined or iron. This Cut to length us could be used to process thickness of 0.3 to 6mm material within the width 1700mm. The cut to length machine is composed by the following elements: Decoiler, first leveling system, coil feeding system, second time leveling, steering system, shearing system, coil transportation belt and automatic stacker.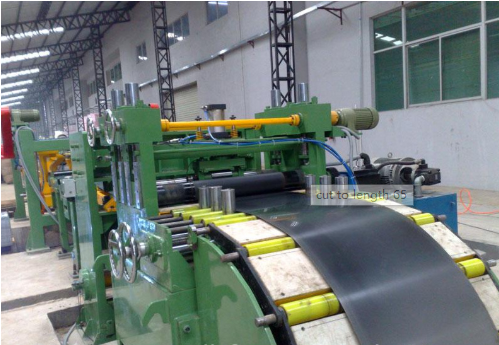 Production line parameters:
Supported coil sheet
0.28-4.0mm
Coil width
500-1500㎜
Coil inner ID
Ø508.620㎜
Max coil weight
12T
Accuracy
In length: ±0.5㎜ within 2000mm length
In Diagonal: (±0.5㎜ within 2000mm length)
Shearing length
500-3000㎜
Machine height
1150㎜
Working speed
2000mm per minutes
Working direction
From left to right
Basic introduction of each element:
Loading car of decoiler
Structure:
It is mainly composed by the following elements: loading car and frame, cylinder block, cylinder and walking system. When using, please place the coil at the top of the loading car, then the cylinder will up to uncoiler center, r, start walking motor to decoiler center position, uncoiler will make the coil tension and then start to work.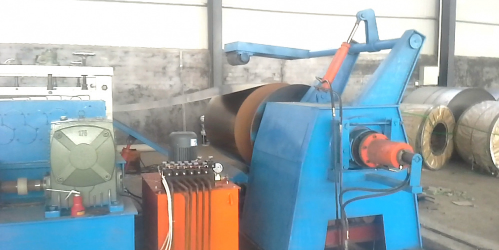 2. 12 Ton Decoiler
Structure:
This machine is composed by a single cantilever and hydraulic expansion type uncoiler, by the spindle part, transmission part.
First leveling system
Structure:
The leveling system is composed by two Traction shafts, 15 rollers leveling , seven upper and eight rollers down. It is mainly for giving the power of coil and take coil to machine by feeding. The running speed is adjustable. Drive reducer of variable frequency speed is controlled by motor. Roller surface will be plating.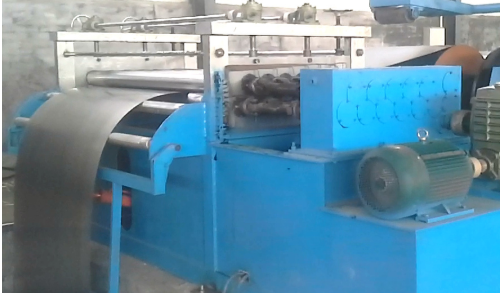 3. Transitional bridge:
Transitional bridge is something like bridge; it is used for transmission the coil from the first leveling system to the second accuracy leveling system. When coil comes from the first leveling, the bridge will up in the same level of the input sheet. When you let the coil input the storage pit, the bridge will be down. Between the first leveling systems to second leveling system, there will be storage pit which is not necessary. If has, the working speed will be very high. Without storage pit, the machine working speed will be quite lower.
4. Servo sizing system and second leveling system.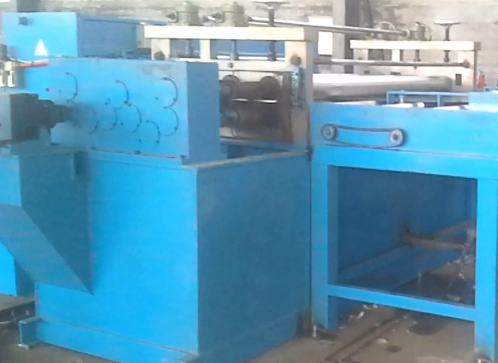 5. 4*1600mm high speed shearing system
6. Servo feeding coil platform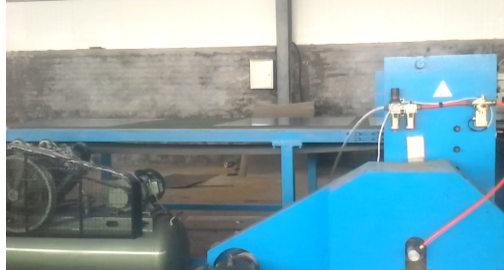 7. Automatic stacker