ZT Series cold-cutting flying saw
ZF series cold-cutting flying saw is our high technical products special for home and abroad high-end mark, they have safe, stable operation, less noise,high precision,no burrs etc advantages, more suitable for high-end welding equipments.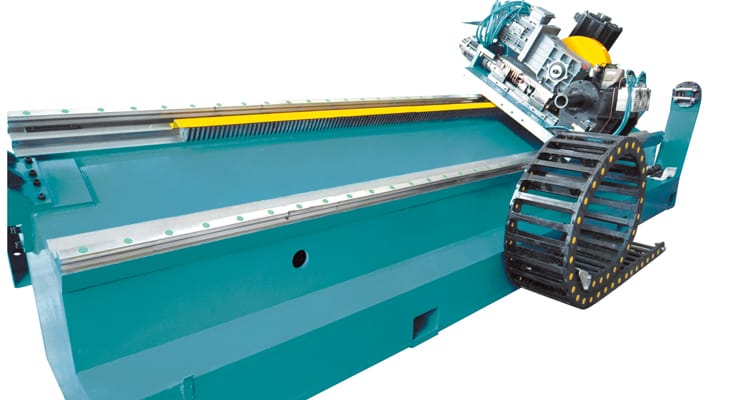 ZF series cold-cutting flyingsaw use professional locomotor control technical, tracing, synchronization to be higher precision, ensured cutting precision. Cutting process completing by servo feeding mechanism,not only satisfying cutting technics need, but also increasing cutting discs' lifetime. Humanise Human-Computer Interface, parameters adjusting conveniently and quickly. By cold cutting-chip mode, so less noise, higher safety ,at the dame time smooth cutting end ,no burrs.Servo tracing make pipes' fixed length to be ±2mm, now this equipment has been used in many countries and areas, and won all customers' praise.