Advanced Metal Slitting Line Description:
Metal slitting line is the tool for slitting wide width coil to the specified width coil for making welded pipe. Decided by the welded pipe machine property, it has to slit metal or carbon steel to the specified width then it could be used to roll stripe to some diameter pipe.
For example, if we need to make diameter of 20 round pipe, we have to use the 62.8mm width coil. Actually if you buy coil from factroy, it is hard to buy this kind of specified coil. This is the reason why we also focus on metal slitting line.
Advanced Metal slitting line type:
Roughly according to the material thickness, we divide the advance metal slitting line into two types. For thin sheet metal slitting line and thick sheet metal slitting line. For the thin sheet slitting line, it could be used to slit metal from thickness 0.3 to 3mm. During the slitting process, it will level the raw materal to make it strainght, near and clean. It is know to all that when we buy coil, for easy transportation, we will make it to coil. But when it comes to rolling system, it has been to straingt or else the diameter will be not accurate. So slitting line with leveing part is quite necessage.
Here is one picture of our slitting line for your reference:
Here are some parameter for thin sheet metal slitting line:
| | | | | | |
| --- | --- | --- | --- | --- | --- |
| Specification | Shee thickness(mm) | Roll width(mm) | Coil weight(t) | Speed(m/min) | Capacity(kw) |
| ZT-2X600 | 0.3-2 | 150-600 | 6 | 10-60 | 50 |
| ZT-2X1000 | 0.3-2 | 300-1000 | 10 | 10-60 | 60 |
| ZT-2X1300 | 0.3-2 | 400-1300 | 12 | 10-60 | 70 |
| ZT-2X1600 | 0.3-2 | 400-1600 | 15 | 10-60 | 80 |
| ZT-3X1300 | 0.4-3 | 400-1300 | 15 | 10-45 | 85 |
| ZT-3X1600 | 0.4-3 | 400-1600 | 15 | 10-40 | 90 |
Features of metal slitting line:
1.The production here is a thin sheet slitting line with leveling and cutting equipment.
2.This equipment is mainly used for slitting cold rolled carbon steel coil, stainless sheet coil, and non-ferrous metal coil, configuration, six leveler to the entire pacification of long sheing plate surface of the metal aluminum and other high coil.
3.According to the customer requirement, all the parameters could be changed a little. Shearing could be installed together with other machine like our welded pipe machine. You can slit metal and then roll forming it to pipe. The whole like could be made non stop for enchancing the working effencify.
Our Advantage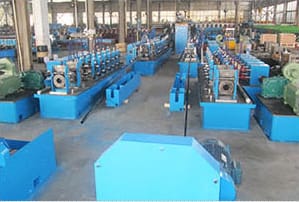 Company
1.Nearly 20 years experience,built factory in 1996. 2.Support OA,L/C payment method, so 100% good quality and high credit supplier.3.One station non-stop service,help find good quality supplier of raw material, finished product and others if you need.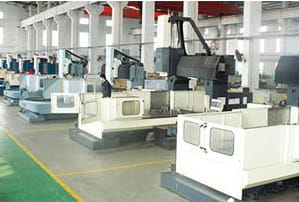 Production
1. Strictly machine quality control, our principle is that never let one unqualified machine leave our factory. 2.Design and make machine using Germany advanced technology.